Local Display Advertising That Builds Awareness to Your Brand
Advanced Banner Ad Display
Get custom banners with advanced creative designs which leverage modern rich media features and cool ad formats such as in-banner video, full screen video takeover and user interactivity.
Audience Targeting
Depending on your specific online marketing needs, we can deliver insights and solutions that drive your brand's message to desired audiences with increasing frequency and effectiveness.
Geographic Targeting
Best Web Marketer's geographic targeting can reach local audiences with compelling advertisements making online display advertising possible and profitable for local advertisers.
Detailed Tracking and Reporting
We supply transparent reports which provide visibility into the ad placements by website, geography, demographic statistics, viewer engagement, and retargeting.
Best Web Marketer on Display Advertising
Best Web Marketer is an industry leader in providing businesses of any size with powerful tools and research to effectively and efficiently target the specific demographic and geographic traits that define their customers. Our online media platform places rich digital advertisements on the world's most recognized networks like ESPN, Facebook, Food Network, CNN, Forbes, People, and Rolling Stone. With stunning creative, access to local customers, and 100% client satisfaction, Best Web Marketer works with you every step of the way to maximize your advertising budget and fully optimize your online marketing campaign.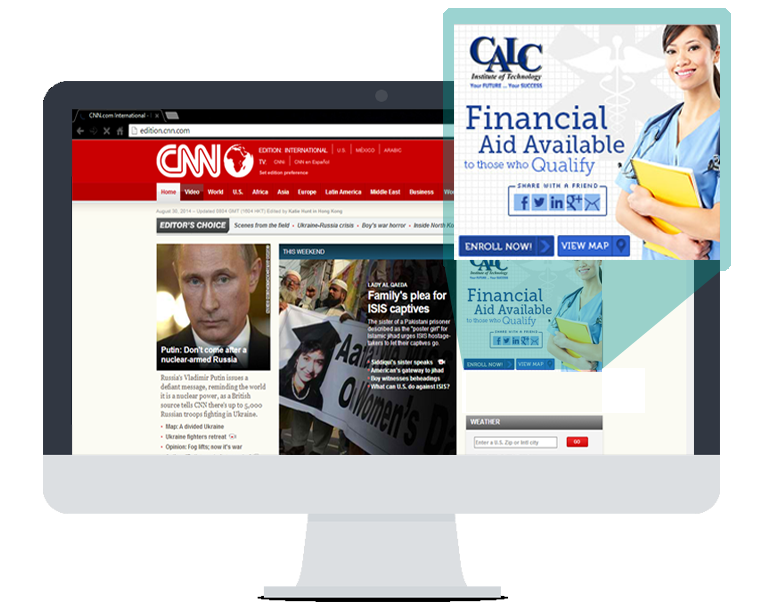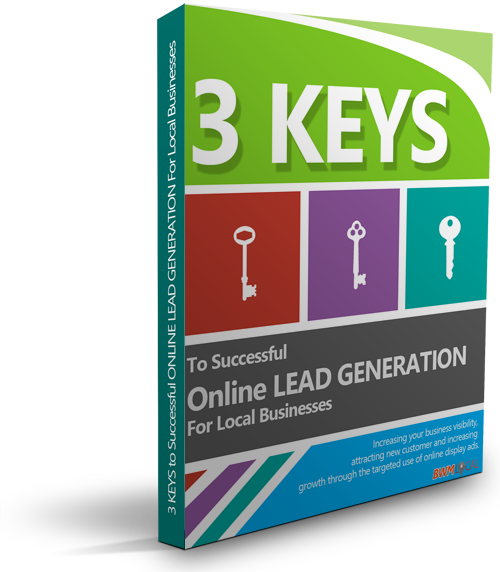 3 Keys To Successful Online Lead Generation for Local Businesses
Discover the three keys to generate leads for your business and learn how to ensure a successful campaign.
Download Now

All The Right Things
At Best Web Marketer, our passion for online display is fueled by our understanding of today's advertising reality: cutting edge audience targeting technology has changed the landscape of local advertising. We offer businesses of all sizes the ability to efficiently engage with their preferred customers through  high-impact, visual message.
Articles on Display Ad Publishing
How It Works?
1. Adding Information to Platform
Your Internet Marketing Consultant enters your campaign information into our platform, including your display ads, budgets, and other details like geographic, contextual, and behavioral targeting.
2. Campaign Review
The campaign is reviewed by our editorial team to ensure quality control and accuracy.
3. Delivering Campaign to Partners
After the campaign is finalized and provisioned, our technology delivers all your campaign details and ads to our extensive network of partners.
4. Monitoring and Recording of Results
Through our API, we continually monitor and record your results from across our display network to track the performance of your campaign.
5. Optimization of Campaign Based on Data
Leveraging our engagement optimization technology, we regularly update your campaign based on this data to provide optimized performance for your budget.
6. Detailed Reporting
We aggregate all of your campaign performance details (from exchanges and networks) and present detailed reports in our platform to show you clicks, impressions, CPM, and spend.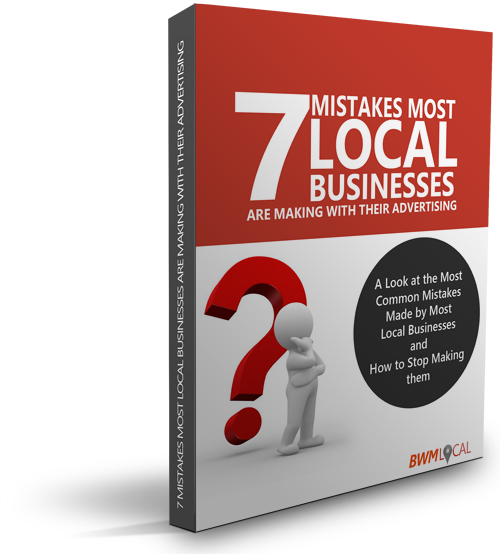 7 Mistakes Most Local Business Are Making With Their Advertising
Uncover the secret technique top online marketers & small businesses are using.
Download Now
Contact us Today For Instant Access
Join us today and be successful with BWM Local. You can call us at 888-DA-MARKETER.
Contact Us